How it all started
The initial business idea was born sometime before 2007. Radek was a young mechanical engineering student and had his first after-semester holiday. To pass the time, he decided to produce something useful for his old motorbike by using a borrowed mill. 
It took him weeks to refine his first rear set so that it fit right and felt comfortable. But the design was nowhere near as eye-catching as he'd hoped. Surprisingly, he shipped the second rear set he produced to the US, after a man from a motorbike forum expressed interest in buying it.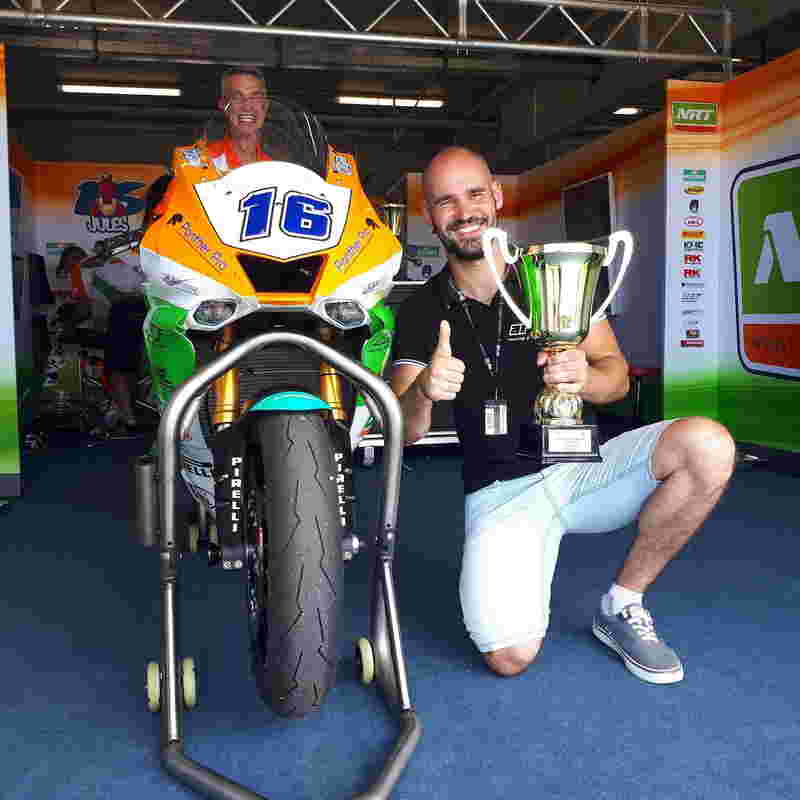 While Radek was machining his third rear set, the idea of running a motorcycle parts business popped into his mind. Wouldn't it be amazing to turn something he was so passionate about into a full-time job? Radek knew it wouldn't be easy. But now he had a dream, so he decided to make it a reality.
In 2007, he founded ARP Racing Parts. Of course, Radek hired himself as the CEO.
Who are we?
ARP Racing Parts is a global producer and seller of racing motorcycle components such as rear sets, clip-ons, brake lever guards, gas caps, and other accessories made especially for the racetrack. All our products are designed and machined in the Czech Republic.
We support the world-champion riders and collect valuable feedback from them. This feedback is reflected in every new ARP motorcycle component we produce. Our focus is always on delivering top quality and superb design.
With the help of technologies such as 3D scanning, 3D printing, and CNC machines, ARP Racing Parts supports the best motorcycle riders out there. Hit the track with us!